Mission and Vision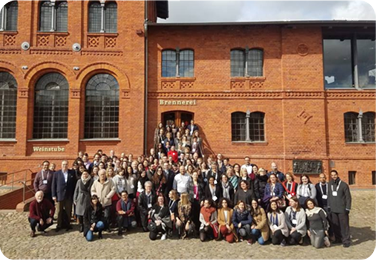 Our

Mission

The European School of Oncology is an independently funded non profit organisation dedicated to quality education and training, because we believe all patients deserve equal access to competent cancer care.
ESO was originally founded in 1982 by Umberto Veronesi and Laudomia Del Drago who were passionate about reducing the number of cancer deaths as a result of late diagnosis or inadequate treatment. Today we are continuing that passion by providing oncology education that helps improve the treatment of cancer patients. Through our extensive learning programmes, we're reaching areas where education is most needed, both geographically and scientifically.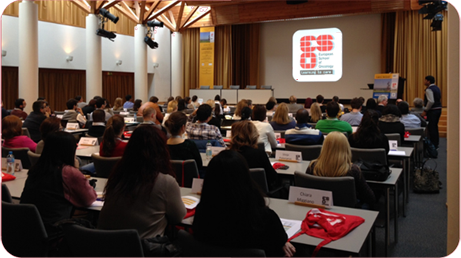 Our

Vision

To ensure that all cancer patients have access to unbiased and evidence-based competent care from adequately trained health professionals.
Strategic plan 2023-2025
Many things are changing in the global fight against cancer, ESO is looking ahead to the many opportunities to increase the knowledge of health professionals in all fields of cancer medicine. Many things are changing in the global fight against cancer, ESO is looking ahead to the many opportunities to increase the knowledge of health professionals in all fields of cancer medicine.
We will do this by:

Expanding ESO career development programmes: Masterclasses, Clinical Training Centres and Certificate Programmes. In the next 2 years ESO will support even more young and promising health professionals in the development of their career in cancer care.

Increasing educational activities in Eastern Europe, Balkan region and Eurasia. ESO plans to further reduce the gap between Western and Eastern Europe by improving the impact of its current activities, tackling access to textbooks and journals and developing Fellowships in Central/Eastern Europe.

Further developing and increasing of oncology e-learning courses and e-Sessions via e-ESO. ESO will strengthen e-ESO e-Sessions by improving user flexibility, opportunities for interaction and adapting to new technologies and communication tools. We know bolstering our online learning platform will help achieve our goal to enhance knowledge within our community.
Draft of the Strategic plan 2023-2025 is available HERE.
A PDF version of ESO's Code of Conduct is available HERE.
History
Umberto Veronesi, Milan

Founder

In 1982 Umberto Veronesi, a visionary in cancer care and treatment, alongside Laudomia Del Drago, a distinguished member of the Roman aristocracy and a breast cancer survivor, founded The European School of Oncology. They believed through increasing access to oncology education, cancer could not just be diagnosed sooner but treatment could improve, and in turn reduce the number of deaths.

Laudomia Del Drago, Rome

Honorary President
Leading oncologists from around the world joined the cause, playing a key role in the founding of ESO. They include Sir Michael Peckham, then a UK-based international leader in radiotherapy, best known for pioneering the technique of mantle field radiation; Franco Cavalli, a Swiss haematologist who led efforts to develop medical oncology as a recognised discipline in Europe, and was a founder member of the European Society for Medical Oncology; Louis Denis a urologist from Antwerp, who had been instrumental in setting up the European Organisation for Research and Treatment of Cancer; and Bob Pinedo, who at the time was co-editing Cancer Chemotherapy with Bruce Chabner, deputy director of the US National Cancer Institute, and was practising translational research at his Utrecht base in the Netherlands long before there was a word for it.
Michael Peckham

Founder

Franco Cavalli

Founder

Bob Pinedo

Founder

Louis Denis

Founder
Today, ESO is the one of the most established organisations exclusively dedicated to increasing the knowledge of health professionals in all fields of cancer medicine with the support of an international scientific committee and advisory board. Our partners and staff in Milan and Bellinzona, along with our supporters from all over the world, including the more than 1000 lecturers and experts and 20,000 alumni, continue to be fundamental to the on-going success of ESO. A more detailed history of ESO's first 30 years can be found in Learning to Care: ESO at 30, which can be downloaded as a pdf HERE (7.5MB).
Governance
Board of Directors

Ugo Rock, Milan
President
Members
Auditors

Marco Alloisio, Milan




Alberto Azario, Milan




Piergiuseppe Biandrino, Milan




Donella Bossi Pucci, Rome




Alberto Costa, Milan

Paola Favati, Milan




Vincenzo Finizzola, Milan




Thomas Galdy, Florence




Fedele Gubitosi, Milan (Vice President)




Laura Pellegrini, Rome

Marco B. Lovati, Milan (Chairman)




Barbara Negri, Milan




Stefano Sarubbi, Milan
Scientific Committee 2020-2022


Members
Matti Aapro, Geneva
Adriana Albini, Milan
Regina Beets Tan, Amsterdam
Felipe A. Calvo, Pamplona

Fatima Cardoso, Lisbon
Tanja Cufer, Ljubljana
Lesley Fallowfield, Brighton
Enriqueta Felip, Barcelona



Silke Gillessen, Bellinzona
Joseph Gligorov, Paris
Stan Kaye, Sutton
Holger Moch, Zurich
Peter Naredi, Göteborg


Demetris Papamichael, Nicosia
Christian Rolfo, New York
Lena Sharp (EONS), Stockholm
Stephan Stilgenbauer, Ulm
Eric Van Cutsem, Leuven
Department Coordinators
Scientific Advisers
Disclosure of potential conflict of interest
ESO's initiatives and activities are defined by the ESO Executive Committee, the Scientific Committee and by the Department/Programme Coordinators.
For transparency, the ESO core collaborators declare potential conflict of interest that might rise in general when programmes are defined and developed.
The disclosures' list is available here.
Staff



Accounting

Communication Manager

Masterclass Programme - Executive Manager
CTC Fellowship Programme


e-ESO - Podcasts and e-Courses Specialist


e-ESO - e-Sessions Specialist

ESCO - Executive Manager

External Communication

Cancer Disparities Programme - Executive Manager

Bellinzona Office Manager

Management Committee Coordinator
e-ESO - Executive Manager
Human Resources

Postgraduate Programmes

- Certificate Organizer

Patients' Initiatives Coordinator

Postgraduate Programmes - Executive Manager
Collaborators
Paola Favati

Financial and Legal Adviser

Michele Guerrieri

Legal Adviser

Lorenzo Pini

IT Manager

Bibliography
e-ESO Team
Advisory Board
| | | |
| --- | --- | --- |
| Dr Ramon Andrade Bezerra De Mello - Brazil | Dr Luca Bertolaccini - Italy | Dr Ilaria Colombo - Switzerland |
| Dr Iskra Daskalova - Russia | Dr Berardino De Bari - Switzerland | Dr Pierfrancesco Franco - Italy |
| Dr Wendy McInally - United Kingdom | Dr Astrid Pavlovsky - Argentina | |
Team of Discussants
| | | |
| --- | --- | --- |
| Dr Jonas Feilchenfeldt - Switzerland | Dr Patricia Fox - Ireland | Dr Gilberto Morgan - Sweden |
| Dr Marco Siano - Switzerland | Dr Wojciech Wysocki - Poland | |
Team of ESCO Graduates
| | | |
| --- | --- | --- |
| Dr Mohamed Emam Sobeih - Egypt | Dr Nicola Rocco - Italy | Dr Ehab Mahmoud - Saudi Arabia |
| Dr Narmin Talibova - Azerbaigian | Dr Assia Konsoulova - Bulgaria | Dr Simona Volovat - Romania |
| Dr Ana Tecic Vuger - Croatia | Dr Dorota Kwapisz - Poland | Dr Riham AbdelAziz - Egypt |
| Dr Hongcheng Zhu - China | | |
ESO Ambassadors
The European School of Oncology wishes to express its gratitude to the ESO Ambassadors below who have committed themselves to help promote the school's activities in their respective country. Having already taken part in one or more of ESO's activities, they are able to share their own personal experience and inform oncologists about future ESO events and deadlines.


Dr Riham AbdelAziz
Egypt/Germany
Dr Lajla Alidzanovic Nurkanovic
Bosnia and Herzegovina
Dr Elvina Almuradova
Tukey

Dr Mikayel Arustamyan
Armenia

Dr Tarek Assi
France

Dr Jose Maximo Barros
Argentina

Dr Salome Begijanashvili
Gerorgia




Dr Eduard-Alexandru Bonci
Romania
Dr Simona Borilova
Czech Republic
Dr Silvia Brotea-Mosoiu
Romania
Dr Chiara Corti
Italy
Dr Bruna David
Brazil
Dr Mohamed Emam Salah Emam Sobeih
Egypt
Dr Tihana Gašpert
Croatia
Dr Miloš Grujic
Serbia
Dr Ivan Inkov
Bulgaria


Dr Seyed Alireza Javadinia
Iran
Dr Alisher Kahharov
Uzbekistan
Dr Maximilian Kloft
Germany
Dr Assia Konsoulova Kirova
Bulgaria
Dr Anja Kovac
Slovenia
Dr Alvin Lee
United Kingdom
Dr Vadim Lesan
Germany
Dr Besmira Malaj
Albania
Dr Elena Manea
Romania
Dr Elene Mariamidze
Georgia
Dr Joana Marinho
Portugal
Dr Leyla Mehmetbeyli
Azerbaigian
Dr Anna Mironova
Russian Federation
Dr Layth Mula-Hussain
Oman
Dr Elena Napolskaia
Russian Federation
Dr Malgorzata Osmola
Poland
Dr Karima Oualla
Morocco
Dr Jana Pankovics
Switzerland
Dr Lazaros Papadopoulos
Greece
Dr Antonio Pellino
Italy
Dr Gordana Petkovska
Republic of North Macedonia
Dr Marina Puchinskaya
Belarus
Dr Kleva Qeraj
Albania
Dr Daniela Shveid Gerson
Mexico
Dr Narmin Talibova
Azerbaijan/Germany
Dr Mareike Thompson
United Kingdom
Dr Nataliia Verovkina
Ukraine
Dr Slavica Zubcic
Croatia
Collaborations
The European School of Oncology is a proud member of the European Cancer Organisation in Europe and of UICC internationally:

European Cancer Organisation

The European Cancer Organisation aims to reduce the burden of cancer, improve outcomes and the quality of care for cancer patients, through multidisciplinarity and multiprofessionalism.
As the not-for-profit federation of member organisations working in cancer at a European level, the European Cancer Organisation convenes oncology professionals and patients to agree policy, advocate for positive change and speak up for the European cancer community.
www.europeancancer.org

Union for International Cancer Control (UICC)

The Union for International Cancer Control (UICC) unites and supports the cancer community to reduce the global cancer burden, to promote greater equity, and to ensure that cancer control continues to be a priority in the world health and development agenda.


www.uicc.org
The ESO Partners for the masterclasses are:

European Society for Medical Oncology (ESMO)

ESMO is the leading professional organisation for medical oncology. With more than 25,000 members representing oncology professionals from over 160 countries worldwide, ESMO is the society of reference for oncology education and information.


www.esmo.org

European Oncology Nursing Society (EONS)

The European Oncology Nursing Society (EONS) is a pan-European membership organisation for cancer nurses with a current membership of almost 28,000 cancer nurses from all over Europe, the largest group of healthcare workers in the oncology workforce.
EONS provides leadership in all areas of cancer nursing: research, practice, continuing education, communications and advocacy for better recognition of cancer nursing across Europe.
www.cancernurse.eu

International Society of Paediatric Oncology - Europe (SIOPE)

The European Society for Paediatric Oncology (SIOP Europe or SIOPE) is the only pan-European organisation representing all professionals working in the field of childhood cancers. With more than 2000 members across 36 European countries, SIOPE is leading the way to ensure the best possible care and outcomes for all children and adolescents with cancer in Europe.


www.siope.eu
The ESO Partner for activities in a rare cancer is:

Rare Cancers Europe (RCE)

Rare Cancers Europe (RCE) has been established as a partnership of cooperating organisations that work together to place the issue of rare cancers firmly on the European policy agenda, to identify and promote appropriate solutions and to exchange best practice.


www.rarecancerseurope.org
The ESO Partner for educational activities on cancer in the elderly is:

International Society for Geriatric Oncology (SIOG)

The International Society of Geriatric Oncology, also called SIOG (Société Internationale d'Oncologie Gériatrique), is a multidisciplinary membership-based society with members engaged in more than 80 countries around the world. The goal of SIOG is to strenghten the capacity of health professionals in the field of geriatric oncology, in order to optimise treatment of older adults with cancer.


www.siog.org
The ESO Partner for educational activities on Gynae-oncology is:

European Society of Gynaecological Oncology (ESGO)

The European Society of Gynaecological Oncology (ESGO) is a growing not-for profit organisation and forum of more than 3,400 professionals from across Europe and all around the world, dedicated to promoting the highest quality of care for women with gynaecological cancers.


www.esgo.org
The ESO Partners for the Medical Students Courses are:

European Society of Surgical Oncology (ESSO)

ESSO's supports its members in advancing the science and practice of surgical oncology for the benefit of cancer patients. The Society aims to achieve this through a range of activities related to education, research and leadership in multidisciplinary care.


www.essoweb.org

European Society for Radiotherapy and Oncology (ESTRO)

ESTRO fosters radiotherapy in all its aspects by setting standards in education and practice, facilitating research, stimulating exchange of scientific knowledge and promoting collaboration in radiotherapy in Europe and beyond as well as with other professions involved in cancer treatment.


www.estro.org

European Society for Medical Oncology (ESMO)

ESMO is the leading professional organisation for medical oncology. With more than 25,000 members representing oncology professionals from over 160 countries worldwide, ESMO is the society of reference for oncology education and information.


www.esmo.org
ESO reccomends and supports the educational activites of:

FOUNDATION SONK (St. Gallen Oncology Conferences)

Foundation SONK organises the St. Gallen Oncology Conferences in close cooperation with the ZeTuP Tumour and Breast Centre, a specialised non-profit centre for prevention, detection and treatment of cancer, especially breast cancer of the breast. ZeTuP is based in St. Gallen, Switzerland and is actively engaged in preventative and clinical cancer research.
www.zetup.ch - www.oncoconferences.ch
Advocacy
ESO is proud of its on-going role in the development of cancer patient advocacy in Europe.

ESO launched two of the main breast and prostate cancer patient organisations in Europe. Our relationship continues to be an open, constructive collaboration with full mutual independence. We have also supported the European Cancer Patients Coalition and EuropaColon on different occasions, contributing to the establishment of Lung Cancer Europe.

Europa Donna

Europa Donna, the European Breast Cancer Coalition, is an independent non-profit organisation whose members are affiliated groups from countries throughout Europe. The Coalition works to raise awareness of breast cancer and to mobilise the support of European women in pressing for improved breast cancer education, appropriate screening, optimal treatment and increased funding for research. Europa Donna currently has 46 member countries.


www.europadonna.org

Europa Uomo

Europa Uomo (Italian for Europe man) is a European advocacy movement representing 27 prostate patients' groups in countries across Europe.


www.europa-uomo.org

European Cancer Patient Coalition (ECPC)

With over 400 members, the European Cancer Patient Coalition (ECPC) is proud to be the largest European cancer patients' association. Covering all 28 Member States, and many other European and non-European countries, ECPC represents those affected by all types of cancers, from the rarest to the most common.
www.ecpc.org

Digestive Cancers Europe

Digestive Cancers Europe (DiCE) is the European umbrella organisation of a large group of national Members representing patients with digestive cancer – colorectal, gastric, pancreatic and rare cancers.


www.digestivecancers.eu

Lung Cancer Europe

LuCE aims to raise awareness about inequities regarding the access to lung cancer treatment and care in Europe.


www.lungcancereurope.eu